"I long for the imperishable quiet at the heart of form …"
 —Theodore Roethke
---

Billy and the Ants
Billy and the Fairy
Billy and the Bulldozer
Billy and the Unicorn
Billy and the Spacemen
Billy and the Wizard
Billy and the Pond Vikings
Billy and the Time Skateboard
Billy and the Talking Plant
Billy and the Magic Midget
Billy and the Flying Saucer
Billy and the Withc
Billy in Dinosaur City
And for Fine Art lovers, Billy's Picture Book, illustrated by SF immortal (so far) Rudy Rucker. Evil fun.
My overlooked 2013 family saga ANY DAY NOW is not exactly science fiction and not exactly not. It's an alternate history of 1968. John Crowley was kind enough to say, "If you were there then, this is where you were." Jonathan Lethem was even kinder: "A personal masterpiece, a book which will drop you through the floor of your assumptions about coming of age inside the politics and counterculture of the Vietnam era and into a fresh new-old world, in which you'll live, for the duration of this book, as your own." And the ever-generous Michael Chabon added: "An unsettling, funny, freaky reimagining of America, impeccably written, by one of our most consistently interesting transgressors of literary boundaries."
Nominated for the John W. Campbell Memorial Award for best science fiction novel of the year. (Didn't win, but got second place.) Out of print but try Amazon. Good luck.

My most recent collection of short stories TVA BABY is from PM Press. It includes a little shop story, a starship story, a noir detective story, a time travel tale (with paradox), an un-mundane adventure, a retro romantic comedy (with cigarettes and lingerie), and a plundering of pirates.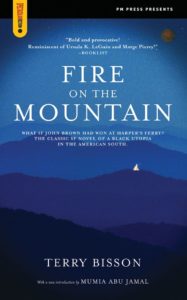 My utopian novel FIRE ON THE MOUNTAIN (also PM) is about what might have been if abolitionist John Brown's 1859 raid on Harper's Ferry had succeeded. It has a generous (and perceptive) introduction
by Mumia Abu Jamal.
GREETINGS (stories) and NUMBERS DON'T LIE (Wilson Wu detective stories) are still available from Amazon, as well as the publisher, Tachyon. Tor Books still ships BEARS DISCOVER FIRE, my Hugo winner.

My day job is writing THIS MONTH IN HISTORY, for Locus magazine. It's the longest-running trade magazine fiction feature in the Universe.
"Meat?"
"There's no doubt about it.  We picked up several from …
Yours to read for Free. But this little Kindle book is only 3 bucks, and includes the original plus 5 other all-dialogue shorts (sort of a specialty of mine) ranging from "A View from the Bridge" to everything you need to know about "Life After Death."  Satisfaction is suggested but not guaranteed.
I'm editing a cool series for PM, which looks almost like a science fiction Who's Who or Hall of Fame, except that I included myself. Because I could.
Good as new! Now E-vailable on Kindle, Nook, Apple, Kobo, etc.
Three novellas: Planet of Mystery about the first landing on Venus; Almost Home a YA adventure for adults; and Dear Abbey, an eco-trip to the End of Time in the spirit of Edward Abbey.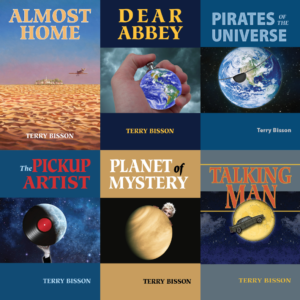 Talking Man is filled with practical tips for all those planning an auto trip to the North Pole. The space whaling saga Pirates of the Universe is about a Disney-Windows employee trying to hold onto his perks. The Pick-Up Artist is about a guy who makes room for new art by destroying the old. In Voyage to the Red Planet, the first trip to Mars is produced by Hollywood. All with new covers by Lisa Roth of Lisa Roth Grafix.
"Necronauts," my first Playboy story, was sold to Blumhouse Productions by Trident Media. It's about what happens after you kill yourself.
Stephen O'Regan's short film of "They're Made out of Meat" won Grand Prize at the Seattle Science Fiction Museum's 2006 Film Festival. A short film based on my story "Bears Discover Fire" produced and directed by Scott Riehs and Ben Leonberg, won Best Student Film at the Philadelphia Independent Film Festival. They have also optioned "Bears" for a feature film. Meanwhile, "The Hole in the Hole" (from Numbers Don't Lie) has been optioned by Brooklyn filmmaker David Capurso. We'll see.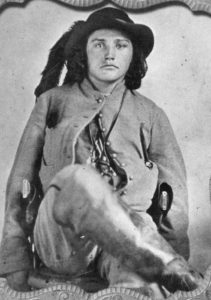 Tobacco growers take up arms as Night Riders battle Robber Barons in the Black Patch War.
"Down by the Banks of the Ohio" Bluegrass music's Family Reunion
Everything you need to know and much that you don't about Morgan's Raiders and Sue Mundy. Online and Archived at the reliably radical & readably rememberable COUNTERPUNCH zine—
And especially for family and friends: