The short version: Bisson is an award-winning science fiction writer, mainly known for his short stories, who lives in California.

The Life & Works, below, is probably more than anyone wants to know.
Terry Ballantine Bisson was born in Madisonville, Kentucky, and raised in Owensboro, 1942–1960. He attended Grinnell College in Iowa and the University of Louisville.
After a brief time in Louisville, he moved to NY City, where he lived on and off for some thirty years, with sojourns in the hippie communes of the Southwest and South from 1969–1975. He worked as an auto mechanic and as a magazine and book editor. He published his first novel in 1981, and has been a working science fiction writer ever since. Politically he was part of the New Left, associated with the John Brown Anti-Klan Committee.
He has three children, Nathaniel, Peter and Zoe by his first marriage to Deirdre Holst of NY; and two stepchildren, Kristen and Gabriel and a daughter Welcome, with Judy Jensen, his wife and companion of 50 years. He and his second wife Mary Corey (of NY, Colorado and LA) are still fast friends.
Since 2002 he and Judy have been living in Oakland, California.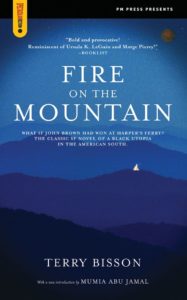 Bisson is the author of several novels: WYRLDMAKER (Pocket, 1981); TALKING MAN (Arbor House, 1987), a World Fantasy Award nominee; FIRE ON THE MOUNTAIN (Morrow, 1988, PM, 2009); VOYAGE TO THE RED PLANET (Morrow, 1990); PIRATES OF THE UNIVERSE (Tor, 1996), the most-reviewed SF novel of 1996; THE PICKUP ARTIST (Tor, 2001); NUMBERS DON'T LIE (Tachyon, 2005)—and two novellas, DEAR ABBEY (PS Publishing, 2003), nominated for the British Science Fiction Association (BSFA) award, and PLANET OF MYSTERY (PS, 2009). Overlook Press of NY released his ANY DAY NOW, in March of 2012.
Bisson's short fiction has turned up in Playboy, Asimov's, Omni, Fantasy & Science Fiction, Nature, Harper's, Socialism & Democracy, Tor.com, The Baffler, Southern Exposure, Infinite Matrix and Flurb. It is fairly often anthologized. A first collection, BEARS DISCOVER FIRE, was published by Tor in the fall of 1993. IN THE UPPER ROOM, published by Tor in May 2000, includes the Locus and Nebula award winning "macs," which also received France's Gran Prix de l'Imaginaire. In 2005 San Francisco's TACHYON published a hardcover collection, GREETINGS. PS of England published BILLY'S BOOK in 2009. Most recently, TVA BABY, is a 2011 PM title.
The short story "Bears Discover Fire" (published in Asimov's) swept almost every honor in the SF field in 1990–91, including the Asimov's and Locus readers' awards, both the Nebula and Hugo awards and the Theodore Sturgeon short fiction award. In 1993 Bisson was given the Phoenix Award (DeepSouthCon) for his work as a Southern SF writer. In 1998 he was awarded a Fellowship in Screenwriting and Playwriting by the New York Foundation for the Arts. In 1999 he was inducted into the Owensboro, Kentucky HALL OF FAME. In 2000 "macs" won another short-story Nebula. "They're Made out of Meat," a 2001 Nebula nominee, is an internet favorite.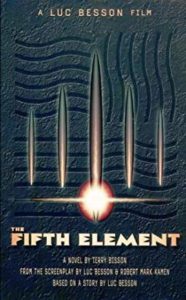 In 2006 Stephen O'Regan's film of "They're Made out of Meat" won the Grand Prize at the SF Short Film Festival in Seattle. "Necronauts" is currently under option to Blumhouse Productions. Bisson's screenplay of ROBESON was written for Four Stars of Hollywood and Auckland. Several of Bisson's stories have been produced onstage in New York, most notably by Donna Gentry at the West Bank on 42nd St.
"Bears Discover Fire" produced and directed by Scott Riehs and Ben Leonberg, won Best Student Film at the Philadelphia Independent Film Festival in 2016. They have also optioned "Bears" for a feature film. "Bears Discover Fire" was adapted by Ed Smith for Georgetown College's Kentucky Onstage series in 2002. Some of Bisson's stories are on the internet as radio plays, featured on The SciFi Channel's "Seeing Ear Theater." TB's works for Seeing Ear also include "Orson the Alien," the 60th anniversary commemoration of "The War of the Worlds" which was broadcast live from the Museum of Television and Radio at Rockefeller Center in 1998.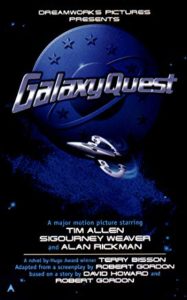 Terry Bisson has written novelizations of many films, including William Gibson's JOHNNY MNEMONIC; VIRTUOSITY; THE FIFTH ELEMENT by Luc Besson; ALIEN RESURRECTION; Dreamworks' GALAXY QUEST; and THE SIXTH DAY. As "Brad Quentin," he wrote three JONNY QUEST novels (Demon of the Deep, Peril in the Peaks, and Attack of the Evil Cyber-God) for HarperPrism. As "T.B. Calhoun" he wrote the first six of NASCAR's Pole Position Adventures for kids, three of them with driver/author Ned Webb. As himself he wrote TRADIN' PAINT: Stock Car Rookies and Royalty for Scholastic (Fall, 2001). With award-winning YA author Stephanie Spinner, Bisson wrote BE FIRST IN THE UNIVERSE and EXPIRATION DATE: NEVER! for Dell. He has written two YA novels for Lucasfilm. The first, BOBA FETT: The Fight to Survive, was published by Scholastic in April 2002. BOBA FETT: Crossfire followed soon after.
Bisson's non-fiction articles and reviews have appeared in The Nation, Monthly Review, Glamour, SF Age, Automotive News, New York Newsday, Writer's Digest, Common Ground, Covert Action Information Bulletin, the Los Angeles Times, The Washington Post, The Whole Earth Catalog and the Park Slope Food Coop's Linewaiter's Gazette.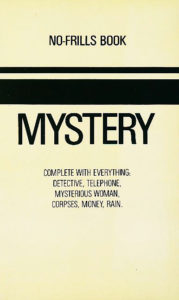 In the late 60s, after scripting several tales for CREEPY and EERIE with writing partner Clark Dimond, Bisson was Editor of the short-lived WEB OF HORROR, publishing the early works of such luminaries as Ralph Reese, Berni Wrightson, Mike Kaluta and Dennis O'Neill. Bisson has also adapted the works of William Gibson, Greg Bear, Jane Austen, Joel Rosenberg, William Shakespeare, Roger Zelazny and Anne McCaffrey for comics. This work includes the six-part graphic novel adaptation of Roger Zelazny's first two Amber novels, for DC; and PRIDE AND PREJUDICE, EMMA and HENRY V for Classics Illustrated (never, alas, published).
Bisson created THE NO-FRILLS BOOKS in 1981 and co-authored CAR TALK WITH CLICK AND CLACK, THE TAPPET BROTHERS (Dell, 1991) with National Public Radio's call-in mechanics, Tom and Ray Magliozzi. He co-authored a western Kentucky memoir, A GREEN RIVER GIRLHOOD, with his aunt Elizabeth Ballantine Johnson in 1992. He completed SAINT LEIBOWITZ AND THE WILD HORSE WOMAN, the long-awaited posthumous sequel to A CANTICLE FOR LEIBOWITZ, for the estate of WALTER M. MILLER, JR. (Bantam, October 1997.)
With his long-time companion Judy Jensen, Bisson owned and operated a revolutionary mail-order book service, Jacobin Books, from 1985 to 1990. His young adult biography of NAT TURNER, Slave Revolt Leader was published by Chelsea House and Holloway House in 1988. With Tim Blunk and Ray Levasseur, Bisson (as "Jacobin") edited an anthology of writings by revolutionary political prisoners in the USA, HAULING UP THE MORNING (Red Sea Press, 1990).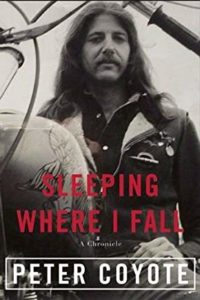 In 1996 he edited the 1960s memoir of activist film star Peter Coyote, SLEEPING WHERE I FALL (Counterpoint, Spring 98). He also worked on Coyote's latest, THE RAINMAN'S THIRD CURE. Other editing projects include bebop guitarist Bruce Forman's mystery novel, TRUST ME; Dan Berger's history of the Weather Underground, OUTLAWS OF AMERICA; Diana Block's memoir ARM THE SPIRIT and novel CLANDESTINE OCCUPATIONS; and David Gilbert's SDS/Weather memoir LOVE AND STRUGGLE. Bisson helped put together Mumia Abu Jamal's LIVE FROM DEATH ROW in 1995 and wrote ON A MOVE: The Story of Mumia Abu-Jamal (Litmus, February 2001). He later wrote a film script about Mumia for independent producer Joshua Leonard.
He is the editor of PM Press's OUTSPOKEN AUTHOR series which features such SF icons as Michael Moorcock, Ursula K. LeGuin, Rudy Rucker, Eleanor Arnason and Kim Stanley Robinson.
That's all, folks.